Protect your email against Spam, Phising and Malware
It helps protect against the risk of IT network threats. If your inbox is crowded with unsolicited bulk email every day, then that's a sign you need a professional incoming filter solution. Secure Your Domains With Inbound Email Filtering. Enterprise grade protection against inbound spam, viruses, phishing, malware, ransomware and other email-based threats. Clean and safe inboxes with additional email continuity.
How Does It Work?
Simply add the domain in the interface, change your MX records, and you're ready to go. With the intuitive panel interface, you are in full control of your email flow. Incoming emails are securely analyzed and scanned by the cluster in real time. The unique, self-learning Intelligent Protection & Filtering Engine quickly understands emailing behavior. Any message detected as spam or malware is moved to the quarantine, which you can monitor in the user-friendly Panel or via email reports. It helps prevent wasted time in dealing with spam, and lets you focus your energy on business tasks while keeping full control over email flows.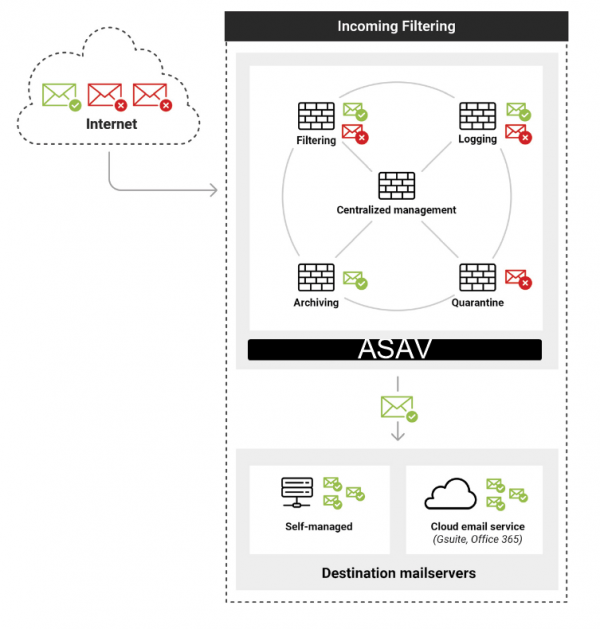 Keep Bad Mail Out, Don't Give Your Users a Chance to Click
Set up in minutes. Deliver to inbox. Track your results.
Information:
We will help you to configure and integrate to your mail system
Additional Feature:

Full Exclusive Dashboard
Self Checking
SPF & DKIM Support
SSL/TLS Support
Don't miss this opportunity to optimize your technology performance